J Cafe is a project which belongs in the Platform 06 complex, built and developed by JT Platform. 
With the desire to create a space that is not only mere verbal exchanges, but also a place for you to study, work, relax, and feel inspired, we have come up with a vision and pursued it for the past 1 year  to make J Cafe – Space for Dream come true.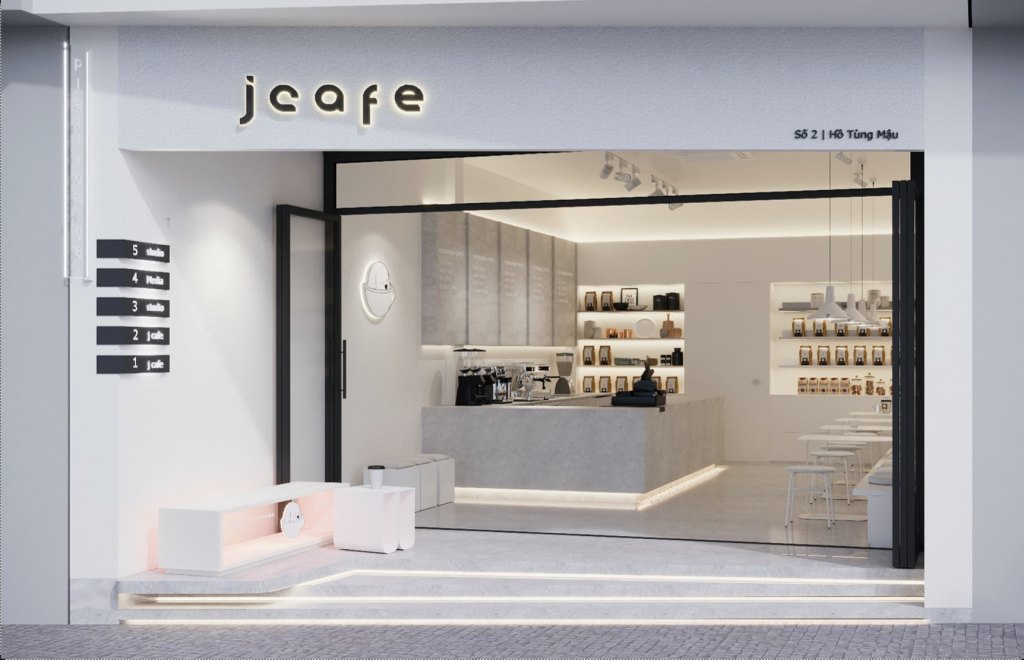 Cafe exterior
Space on the 1st floor of J Cafe
Space on the 2nd floor of J Cafe
By choosing a minimalist design style with a streamlined menu, we conceived a space full of elegance, comfort and incentive.
It's expected that J Cafe will be officially completed in early December 2021.
Stop by J Cafe, treat yourself to a cup of coffee and let us give you the inspiration for all ideas.
Coming soon….